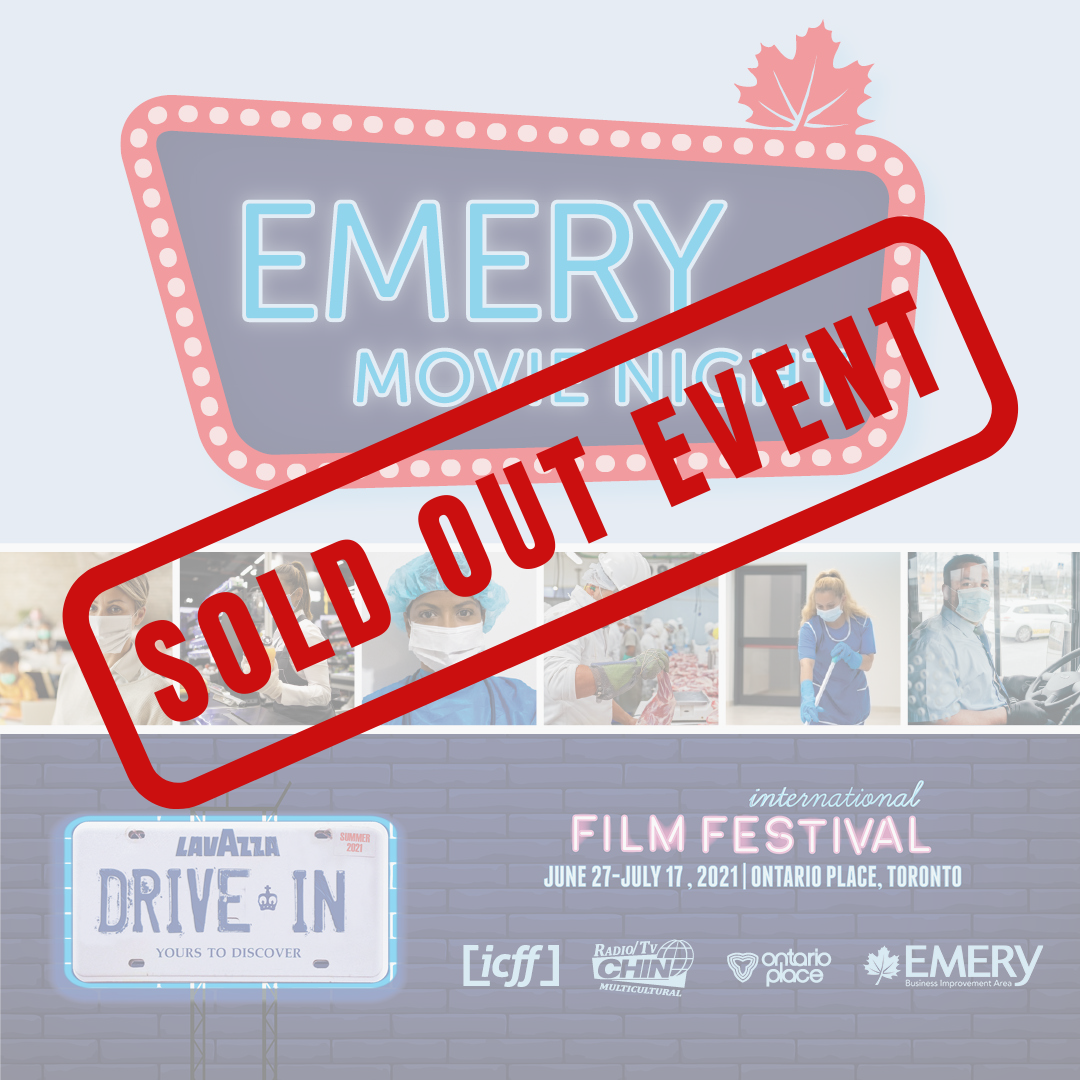 Join Emery BIA for a Drive-In-Movie night under the stars...
Complimentary Ticket Passes for Frontline and Essential Workers - Registration opens June 15th, 2021!
In recognition of all the sacrifice that frontline and essential workers make everyday, the Emery BIA will be hosting a Drive-In Movie Night for our essential workers and their family. If you yourself are or know of someone that is an essential worker during these difficult times and could use a night out under the stars and enjoy a movie night on us, please register below for one CAR PASS admission for 2-4 persons.
We are giving away tickets for 155 cars (4 people per car) on a first come first serve basis so register early! We will also be giving away one (1) Emery Gift Bag for each car and 1 medium pizza.
Registration opens on JUNE 15th, 2021 at NOON.
Movie: My Boyfriends Meds
(starring Jason Alexander, Marco Antonio Aguirre, Pamela Almanza)
Date: Wed. June 30th, 2021 (Long Weekend)
Special appearance via streaming: Comedian Joe Avati
Where: Ontario Place - 955 Lake Shore Blvd W

Gates open at: 7:30pm
Register for your Car Pass below:
Registration is now closed.